Please note that many of the following photos were not taken professionally. They are included here simply to give a sense of the breadth of studio beili - client collaborations.
And yes, the flowers in this photo are past their prime, but check out the delicious sunlight bouncing off the polished wood floor!
When the ceilings of this historic home could not be raised above eight feet, we added a steel and corrugated fiberglass portal that gave a greater sense of height to the home.
Wondering if studio beili can design what you want (even if what you want isn't already shown on this website)?. . .
Set in an historic neighborhood in Asheville, North Carolina, this 2005 home was featured in 'This Old House' magazine and on HGTV. It also won Best Floor Plan (and five other awards) in its price range in the local parade of homes.
It was Stephen Beili's first design in Asheville and his first Arts and Crafts-style home anywhere. Similarly, back in 1994, his first design in the New Mexican vernacular received an Honorable Mention in Metropolitan Home's annual contest, and his first house in the Santa Fe Parade of Homes won the top prize, the Grand Hacienda award, in 1998.
The blue concrete counter and base cabinets were set 6" higher than standard in Stephen's personal home, but in such a way that they could easily be dropped to standard height when it came time to sell.
This small kitchen-dining room combination was designed to allow Stephen's 10' long table to be tucked out of the way or brought into the space for large meals. In fact, Stephen hosted thirteen of his home's neighbors here right after construction.
Two sheets of maple-veneer plywood have been sliced, pulled apart, and reconfigured to form this guardrail with the wood's grain continuous up the height of the stairway.
Pleasure is one of the recurring themes in studio beili's work. Just say 'ahhhh.'
Taking a simple form, this two-bedroom home tucks up against the property line to open a vista in this otherwise dense neighborhood.
Natural light can make a simple and small space more dynamic and expansive.
This Japanese- style room opens into an introspective courtyard set deep within the steep slope of this home's lot and provides a counterpoint to the far-reaching mountain and sunset views of the adjacent rooms.
Designed for an artist, this home provides lots of opportunity for display. In fact, the client and studio beili treated the entire home as an art project, weaving the living spaces and high-windowed clerestories together, much as the client integrates warp and weft in her art.
This screen allows the breeze to flow while the view of the driveway is minimized.
One of five collaborations between studio beili and Greg McGuffey of Earthtone Builders, this combination of monopitch roof forms was designed as Greg's personal home.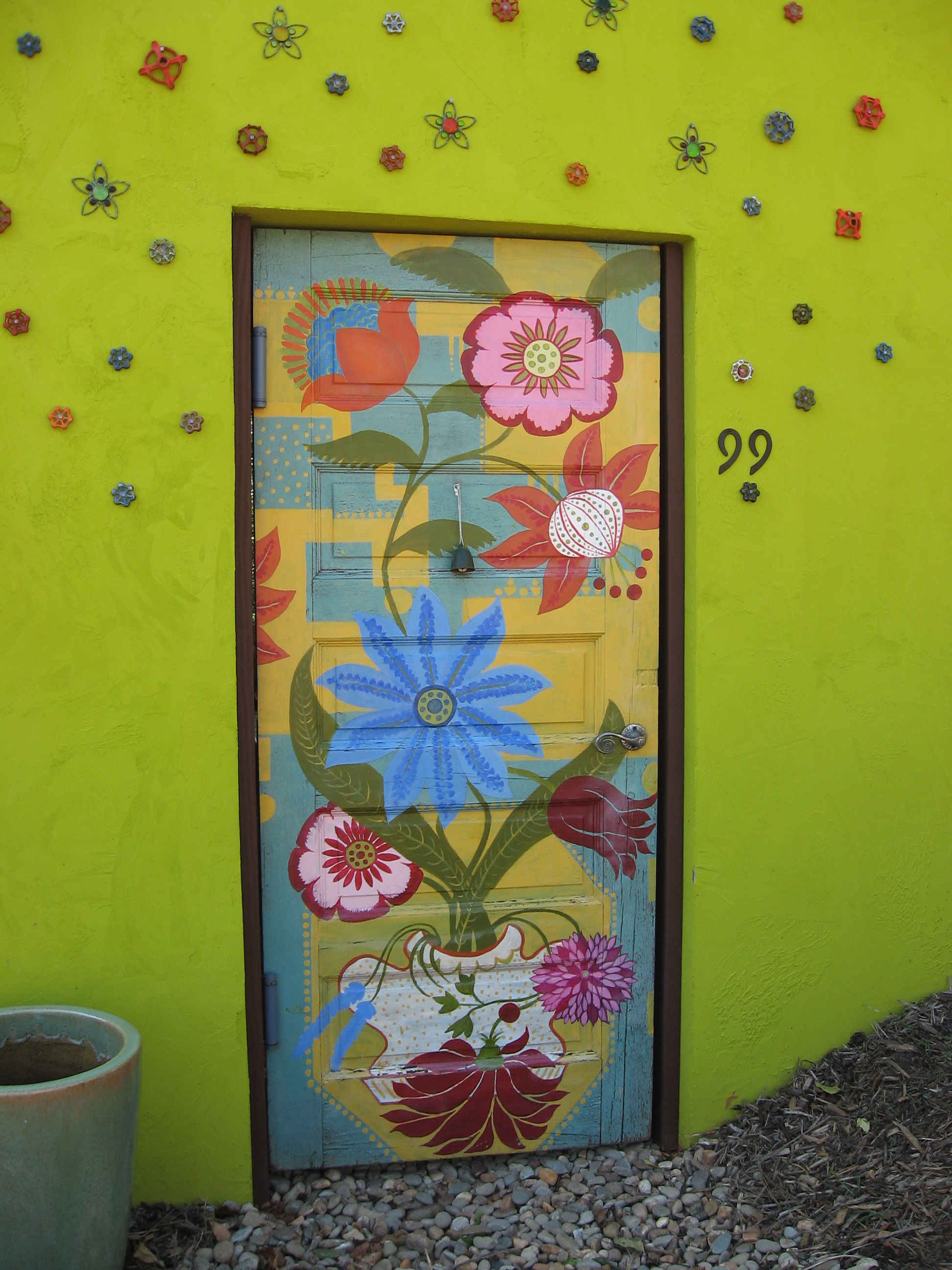 studio beili collaborated with an artist/teacher/hairdresser/airbnb super host on this free spirited gem for her and her young daughter and their many animals.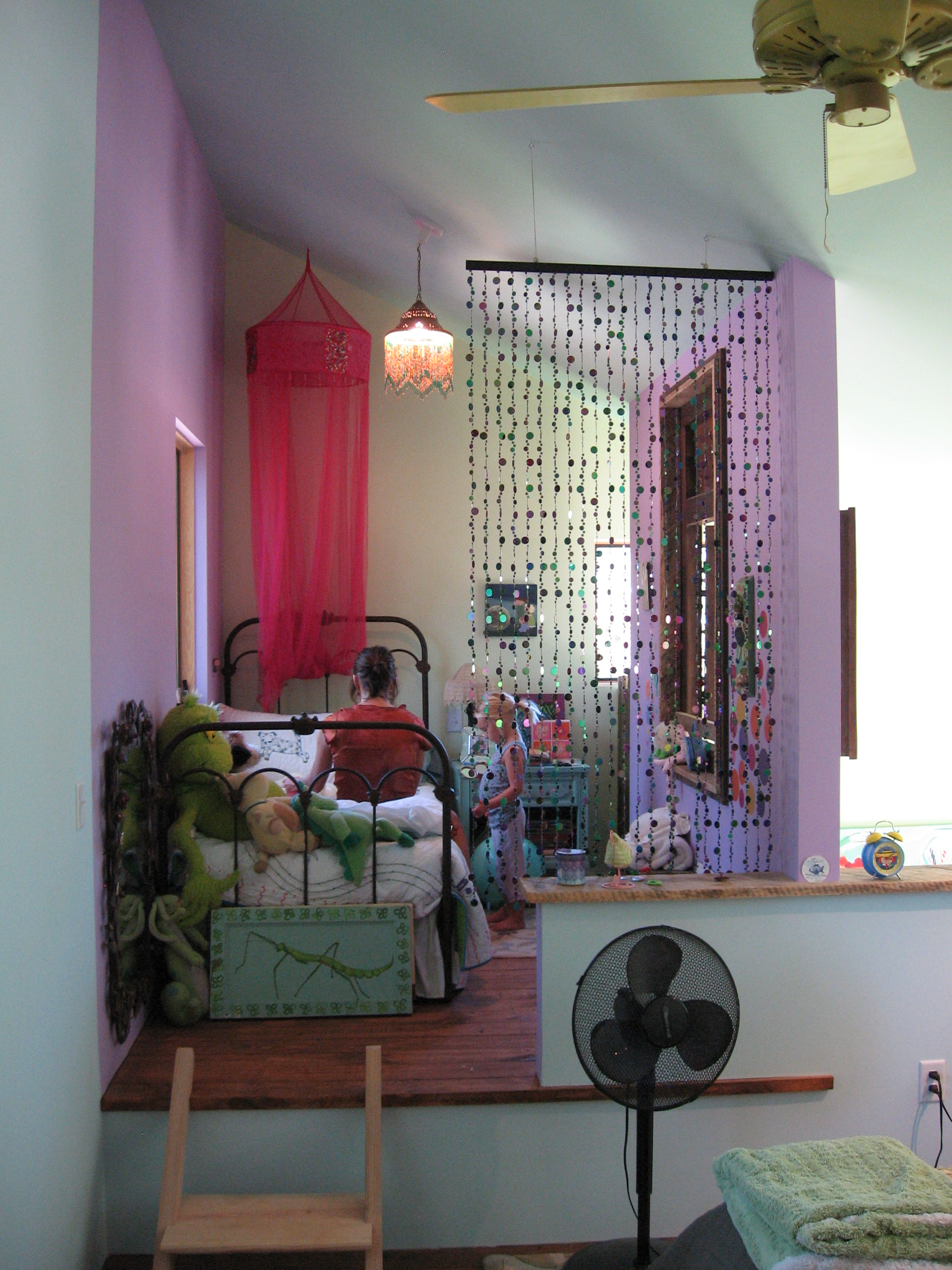 This cozy loft was designed for a young child to be a few steps up from her mother's bedroom, both overlooking the living room and kitchen which features an indoor custom swing, of course.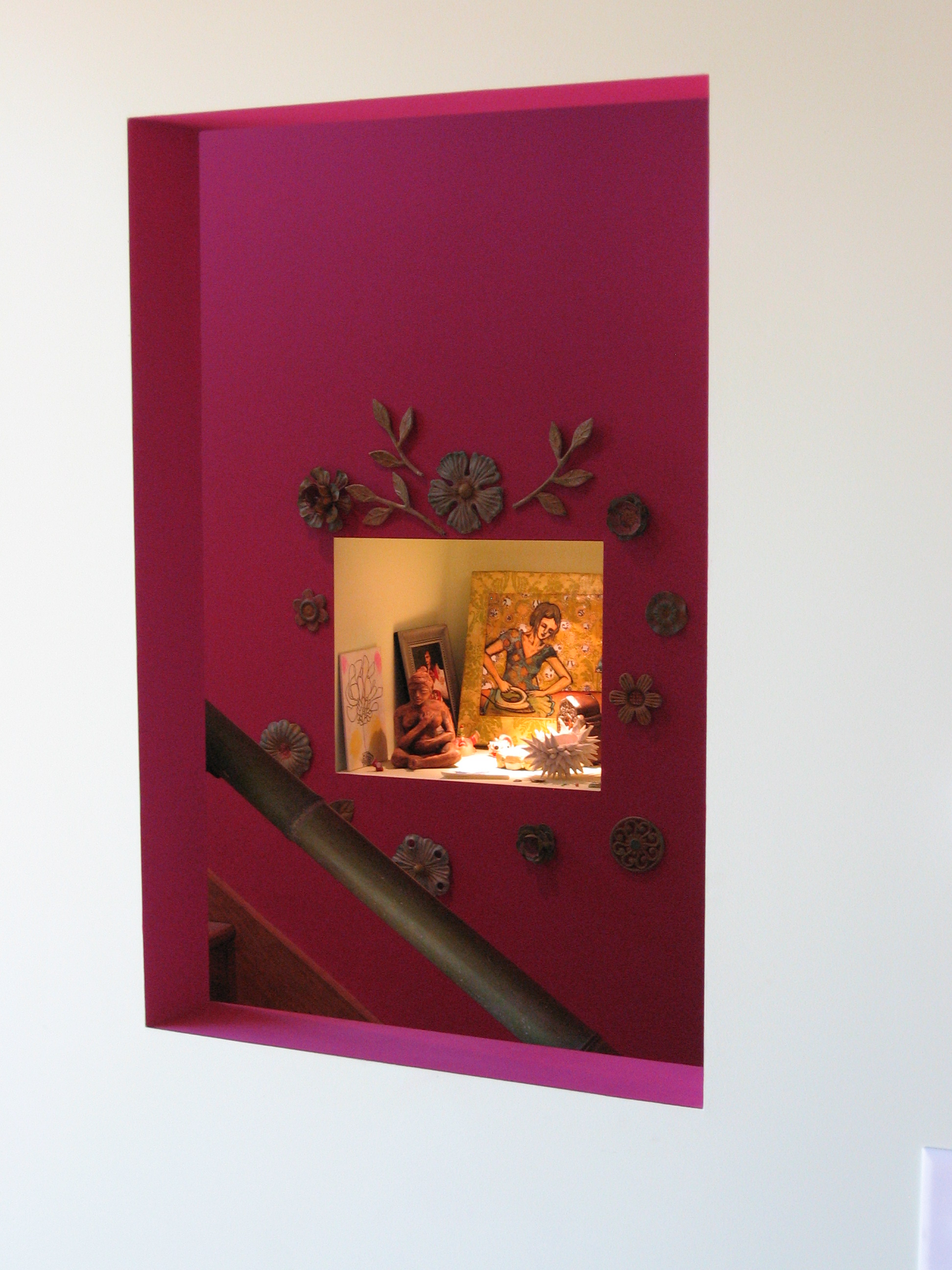 Custom design offers opportunities for making a home your own.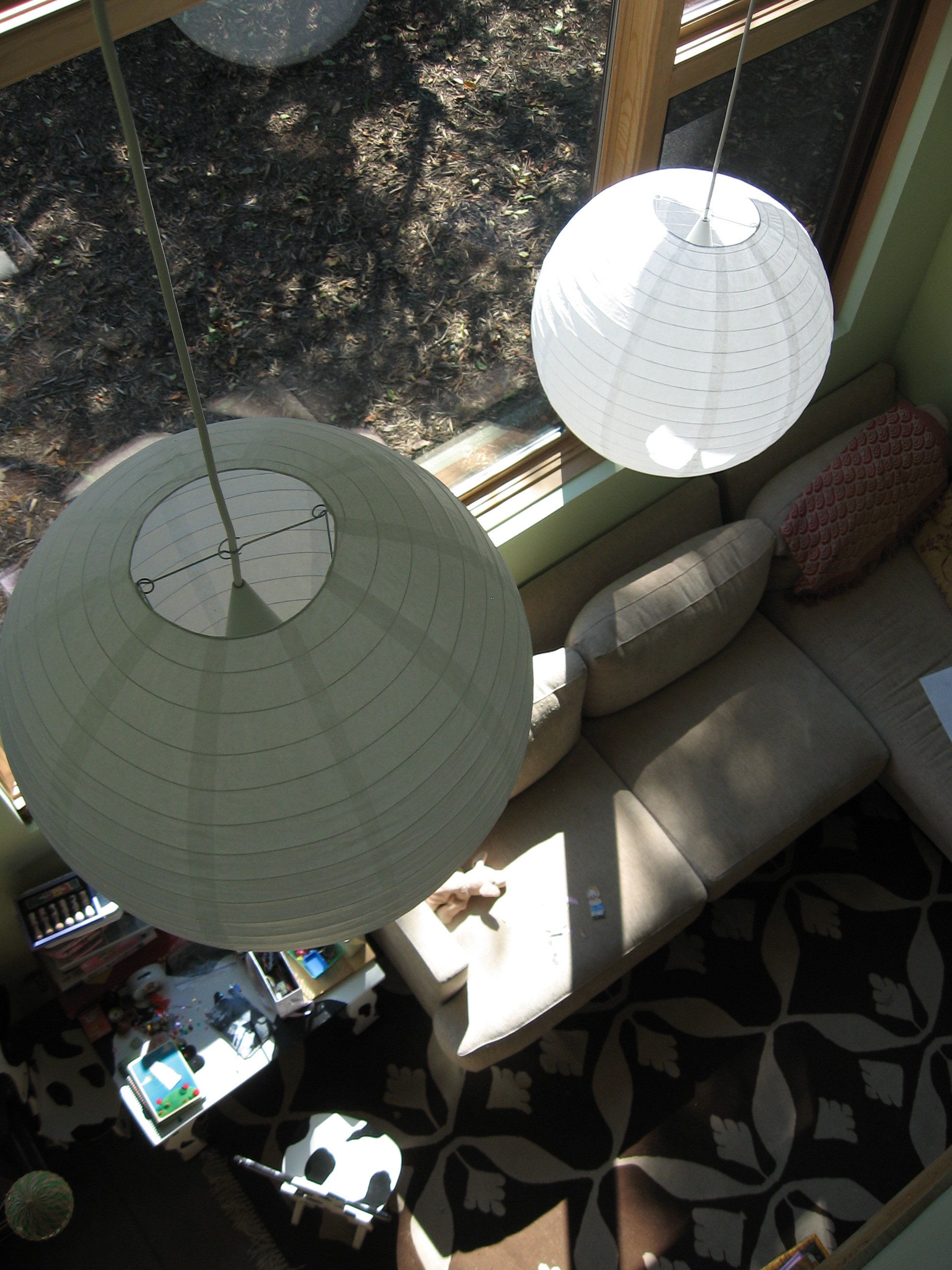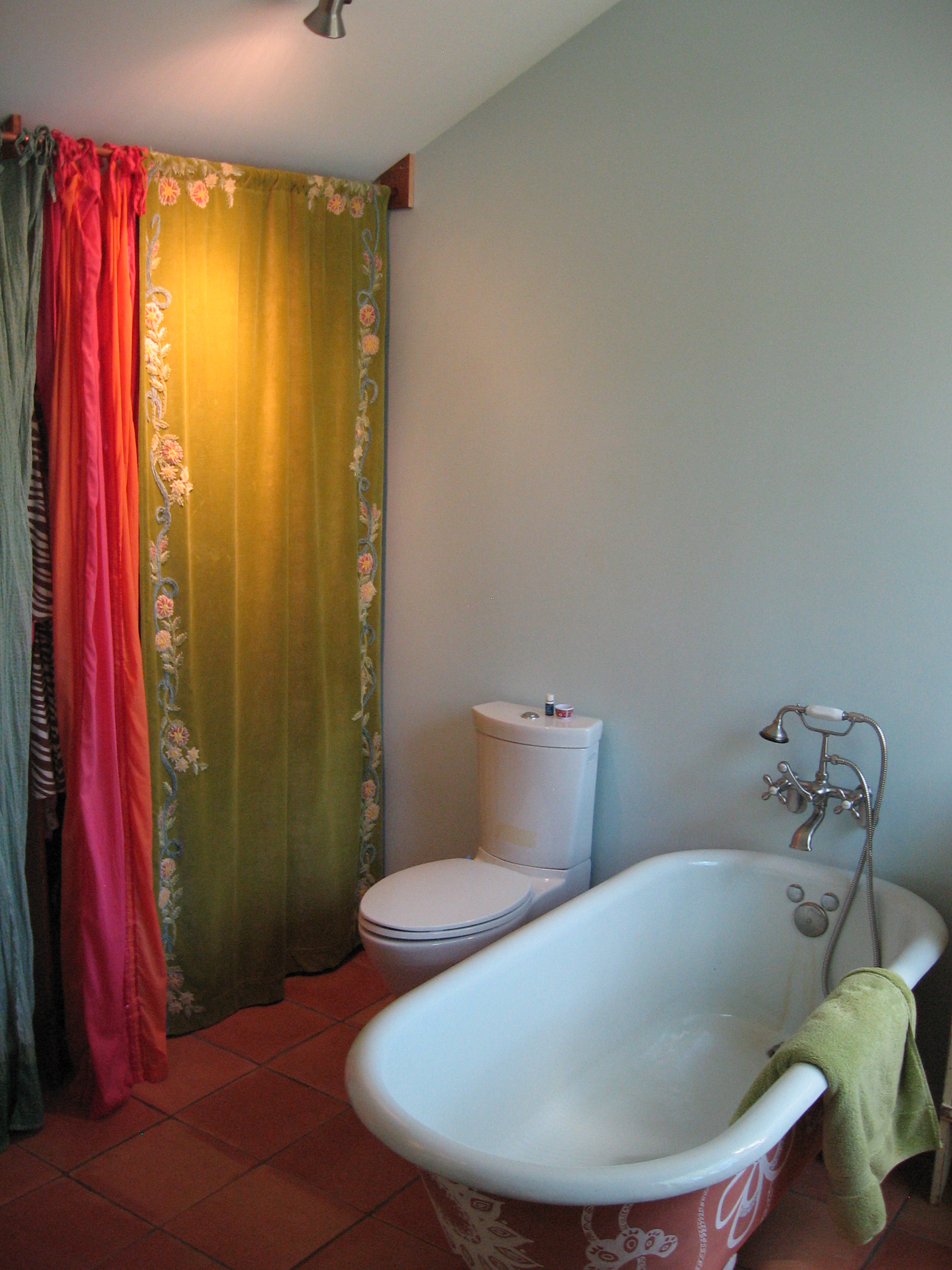 Rustic cabin meets corrugated metal and southern light, properly shaded for summer.
Nearly black, this home nestles into its forest setting, quiet in color, strong in form and light.
Photography: Stewart O'Shields
This red and stainless steel design has been featured in 'Better Homes and Gardens Kitchen and Bath Ideas'.
Photography: Stewart O'Shields
Nighttime in a 'roofless room' inspired by Georgia O'Keeffe's home in Abiquiu
The homeowner sent this photo because he loves his house. Note the steel pergola that shades the west side of the guest bedroom and provides an armature for two swings for folks who loves to view the mountains and watch the horses pass by.